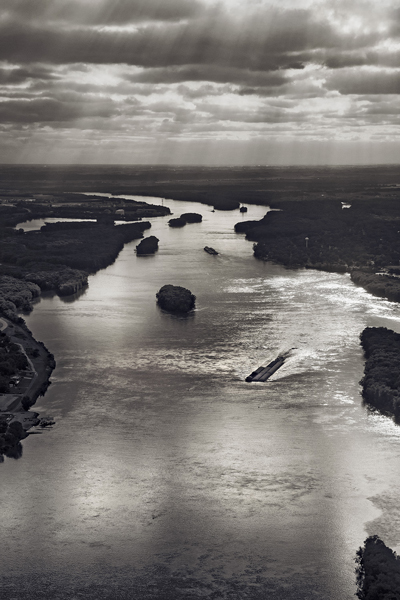 Mississippi River at Camanche, Iowa. © David Freese, 2019.



January 2018
In 2018, I am embarking upon a new photo book odyssey which complements West Coast: Bering to Baja and East Coast: Arctic to Tropic. The new book will complete a trilogy on North America's great coasts by adding its most important central waterway that begins at Lake Itasca in Minnesota and flows for 2300 miles across and along ten states into the Gulf of Mexico. The title is Mississippi River: Headwaters and Heartland to Delta and Gulf. I plan on completing all the photography by the end of the year. Once again, I am thrilled that Simon Winchester will be writing the main text and George F. Thompson will be publishing. The book is tentatively scheduled to be released in spring 2020.

As with the two previous books, I will be taking photographs from the ground, air and water. This time, however, in addition to shooting from airplanes, which are not allowed lower than 400 feet, I will be augmenting the aerial photographs with the use of a Mavic Pro drone. Drones can cover the height range up to 400 feet. I will now be able to take some images in a lower airspace that was previously difficult to attain. It has been challenging and fun to learn how to safely fly a drone as required by the FAA. The technology is quite incredible.

I look forward to this new endeavor and will post updates as the year progresses.